PRESS
65th NATIONAL SCHOOL CRICKET (UNDER 14YRS.) COMPETITION - MAHARASTRA : SHIVENDRA TIWARI (CLASS 7) and SAHIL RAJAT SHARIF (CLASS-8)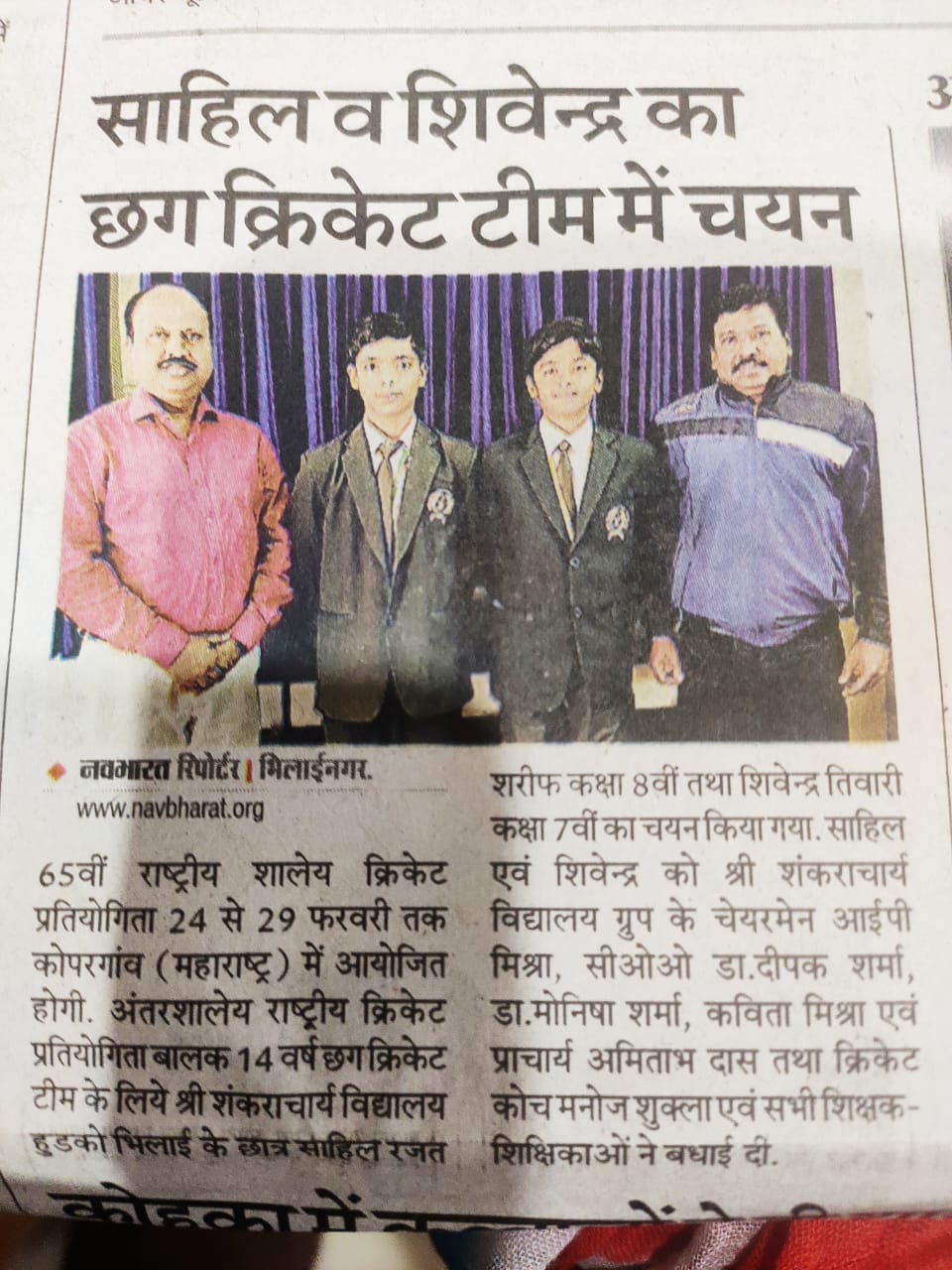 INTER SCHOOL COLOURING, ENGLISH RECITATION, AND HANDWRITING COMPETITION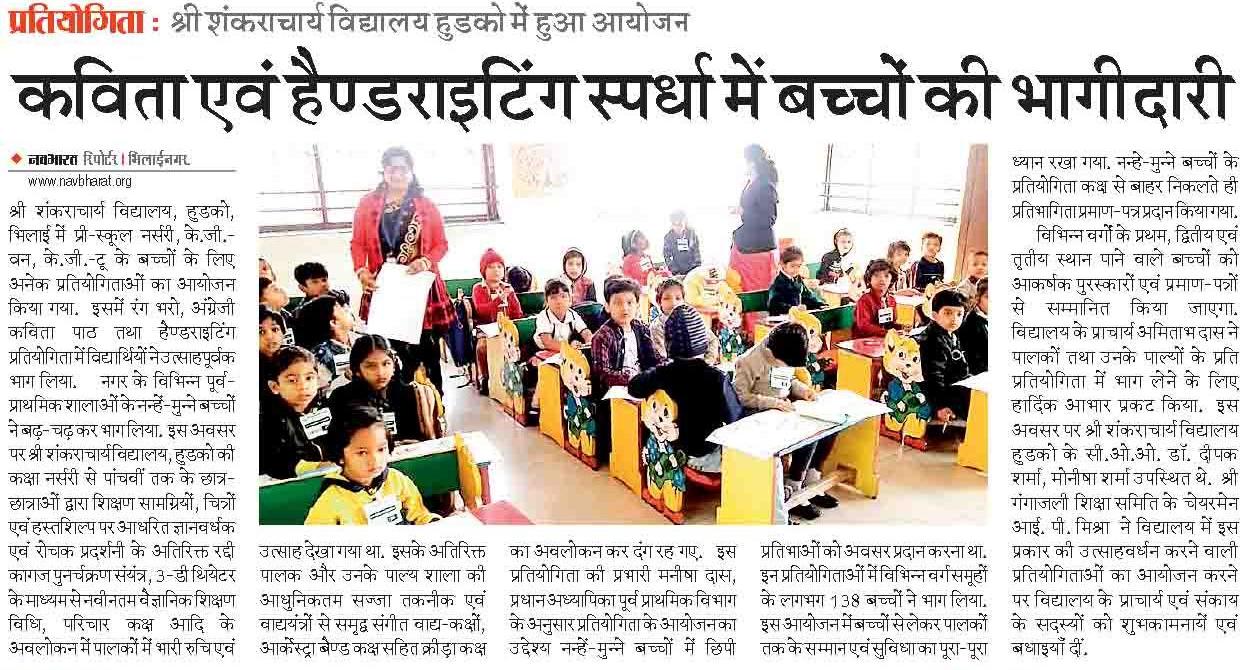 NATIONAL CRICKET UNDER 19 TEAM 2020
Institute of Company Secretary organised All India General Knowledge Quiz Competition in which Fiza Parveen, Alumni of Shri Shankaracharya Vidyalaya, Hudco, Bhilai won First Prize.

Inter School FOOTBALL Competition 2019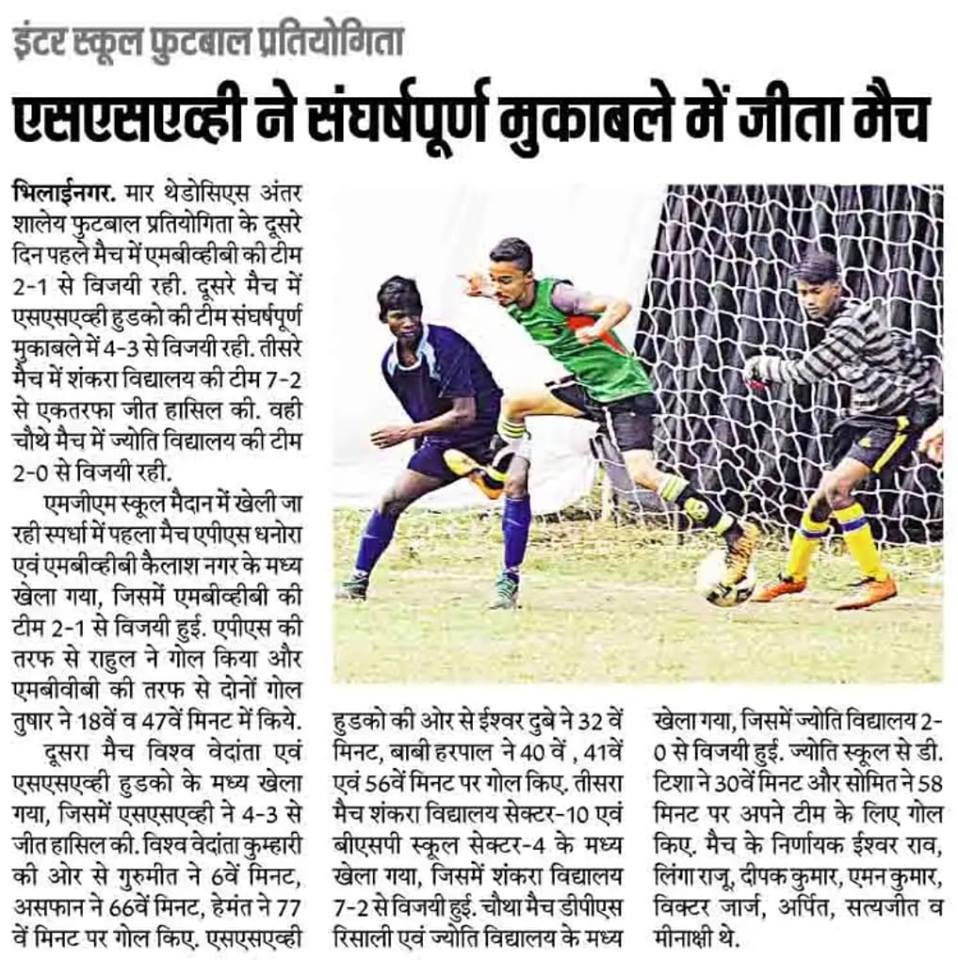 Prisha S. of class IX won the first prize in junior category and Anshikha Khare of class XI won the second prize in senior category in Inter School ENGLISH Debate Competition organised by Khalsa Public School. Durg.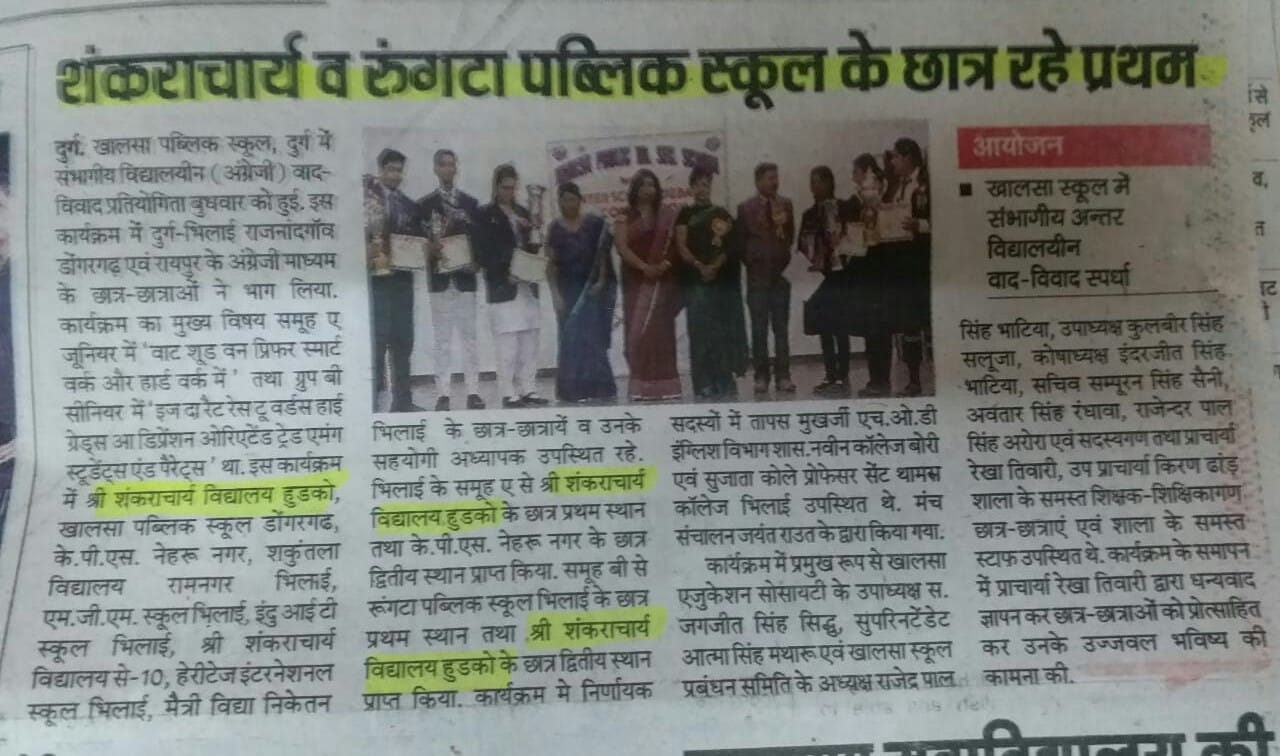 CLASS X TOPPERS PICS -NEWS PAPER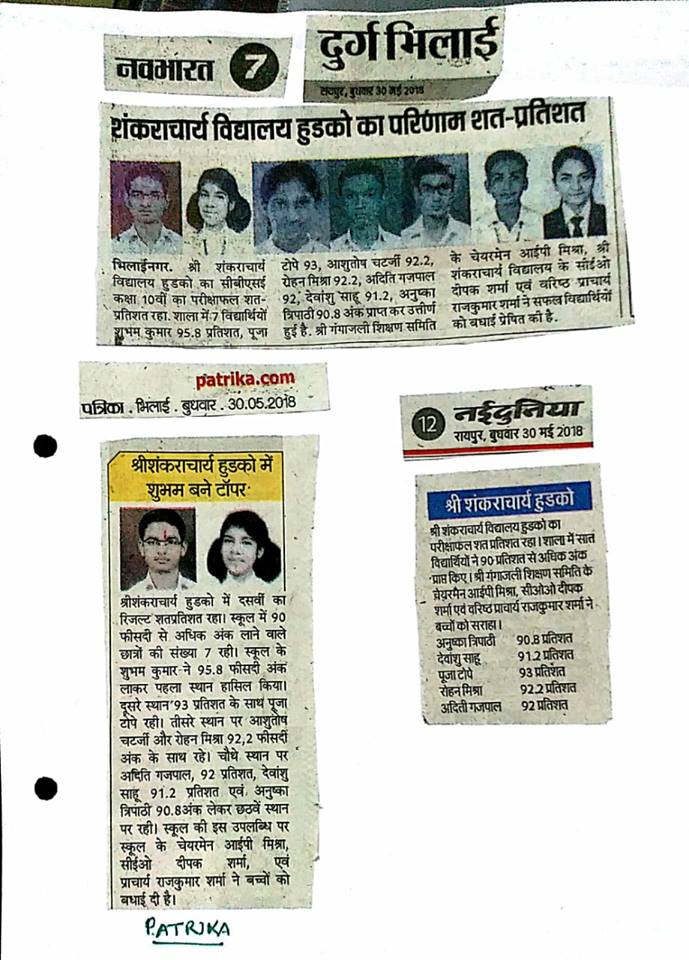 CLASS X TOPPERS PICS - THE HITVADA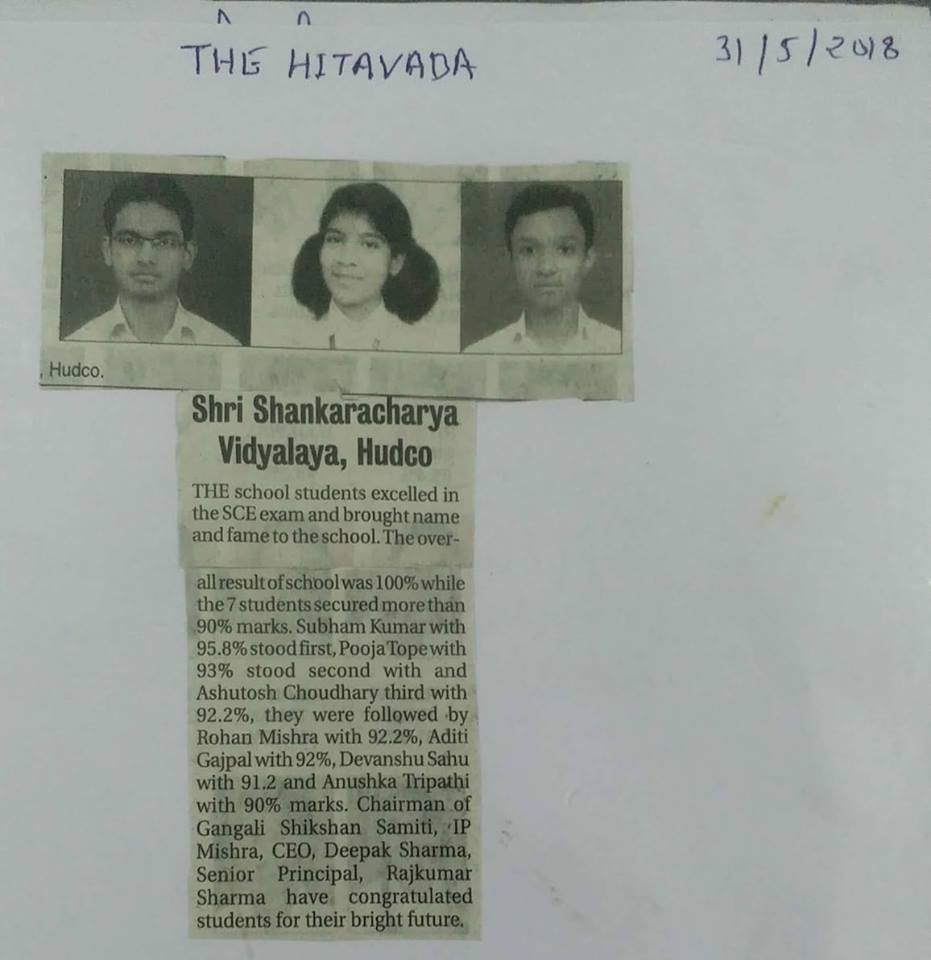 CLASS X TOPPERS PICS - HARIBHUMI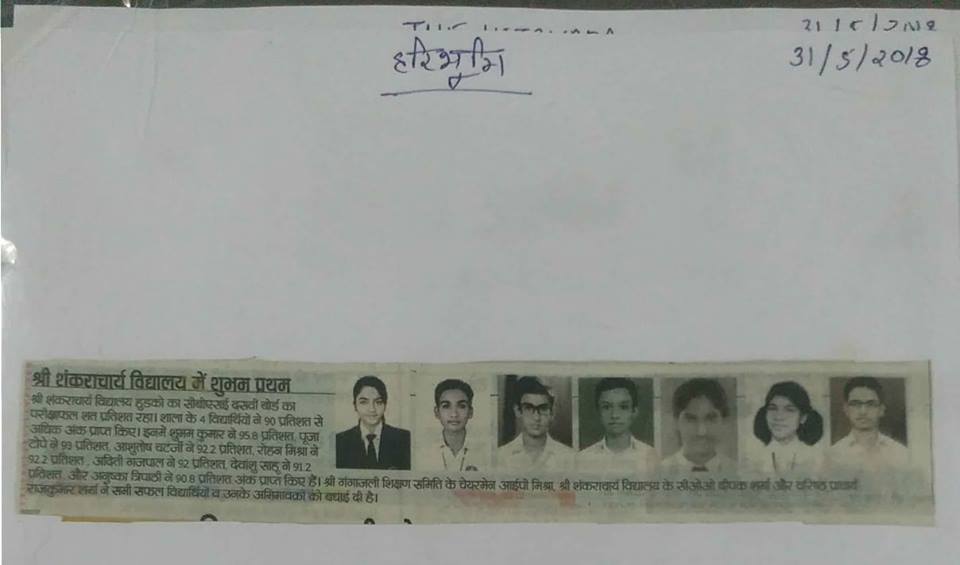 INTER PRE-SCHOOL COMPETITION 2017-18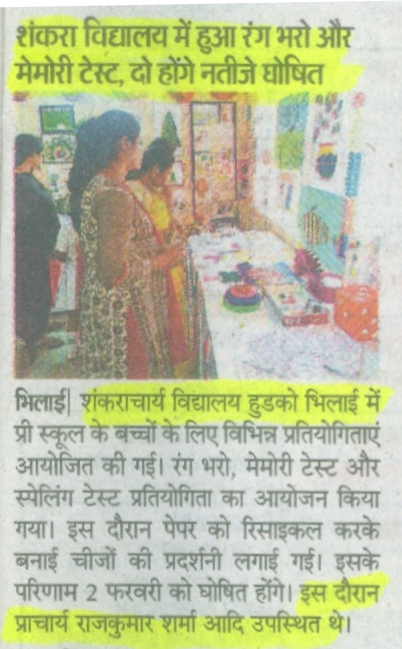 Newspaper clipping : Riya Chandrawanshi of 10-C will be a member of Chhattisgarh Fencing Team at the National Sports Meet to be held at Nalgonda (Telangana) from 9th to 13th January. The Meet is organised by Sports /Games Federation of India (Govt. Of India).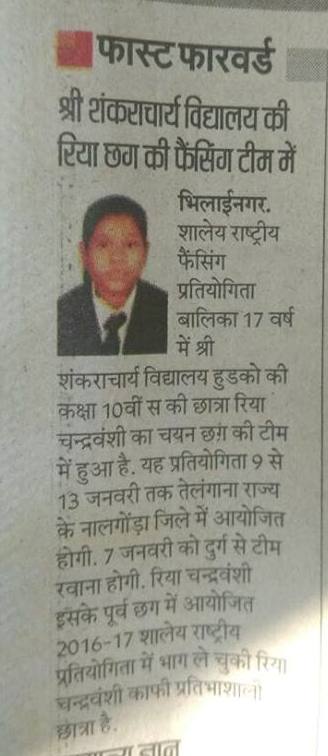 INTER SCHOOL ENGLISH DEBATE COMPETITION 2017-18 Clipping : दैनिक भास्कर 06.01.2018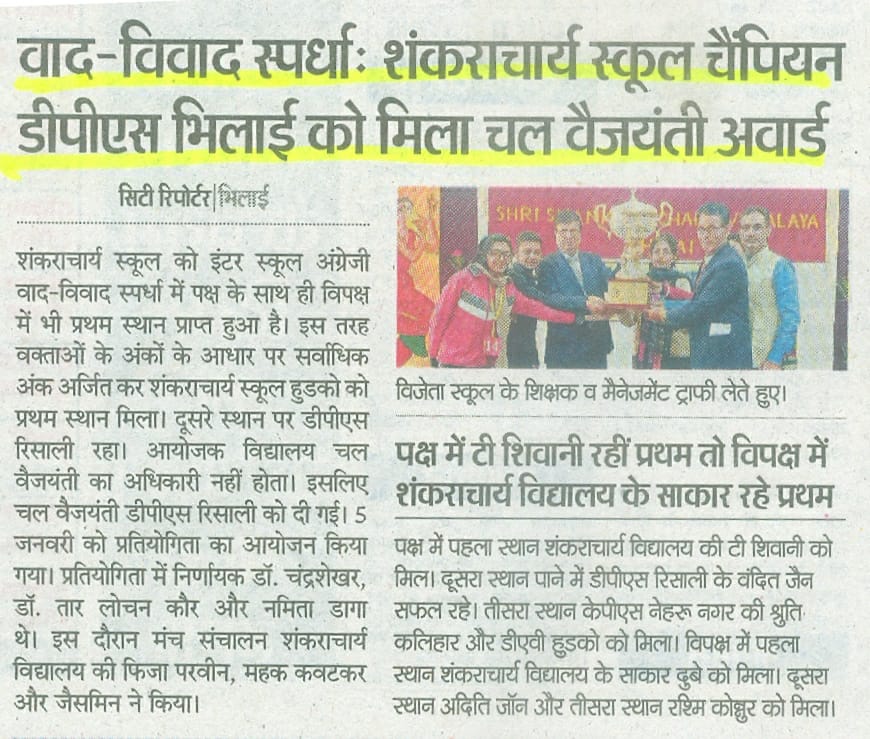 BRITISH COUNCIL AWARD Cliping : Hitavada 01.01.2018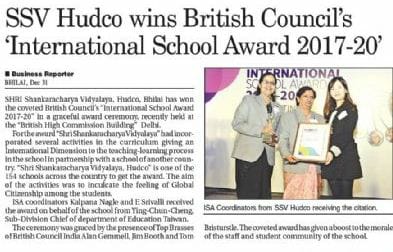 Rohan Sahu of class X, selected in state cricket team for National Level school cricket competition.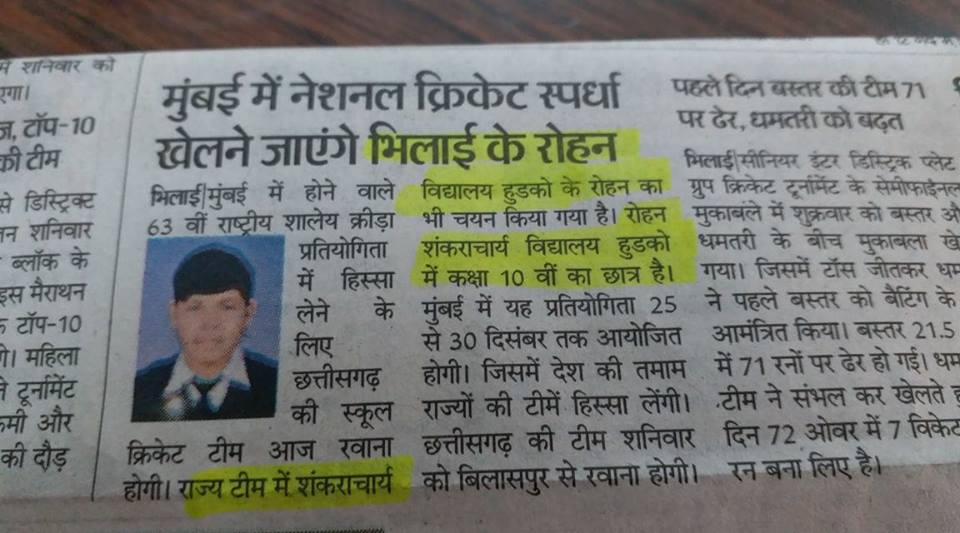 BSP INTER SCHOOL FOOTBALL COMPETITION 2017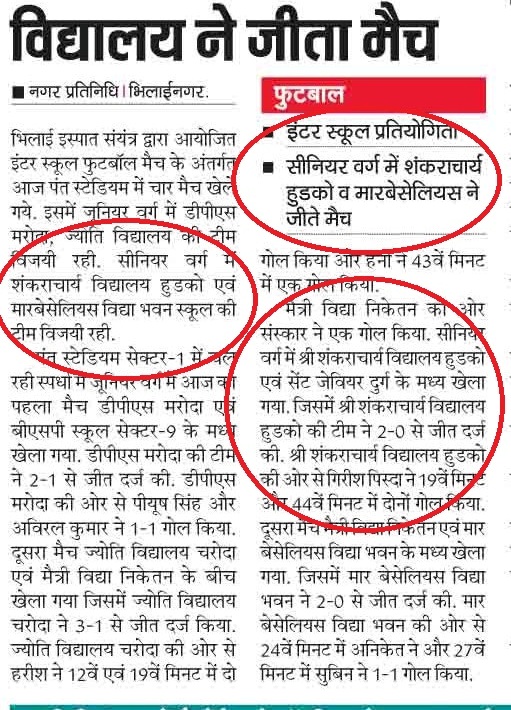 BSP INTER SCHOOL FOOTBALL COMPETITION 2017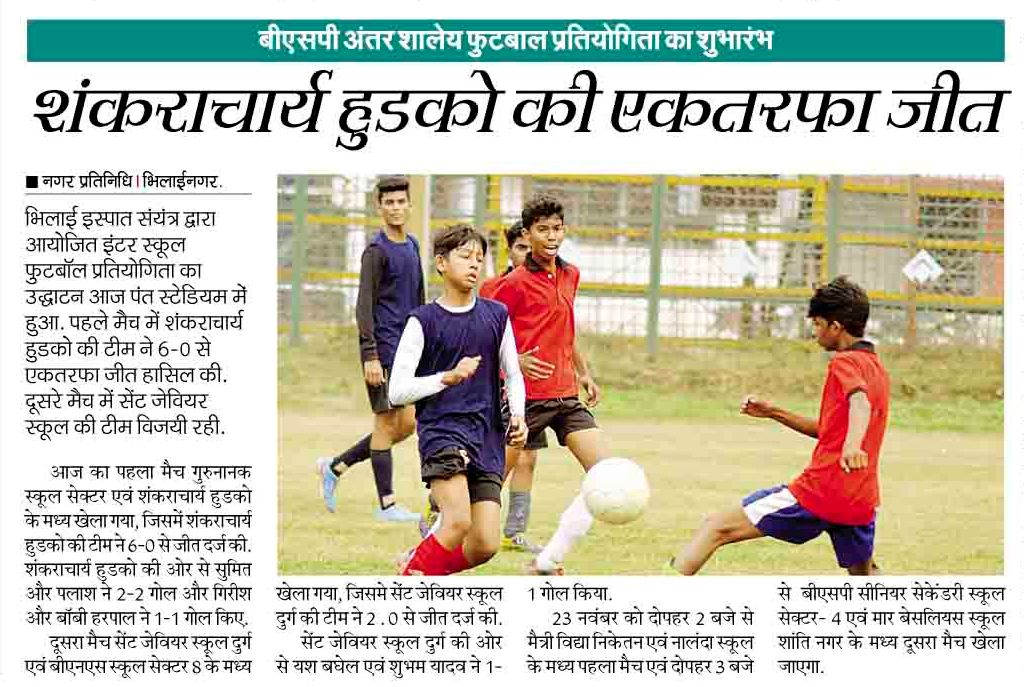 INTER SCHOOL HINDI DEBATE COMPETITION 2017 SHRIYA TIWARI (CLASS XII) : FIRST POSITION (FOR) ANJALI MISHRA (CLASS XI) : SECOND POSITION (AGAINST)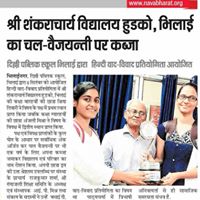 OATH CEREMONY : 4 SEPTEMBER 2017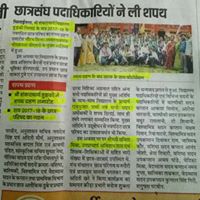 THROW BALL 13-08-2017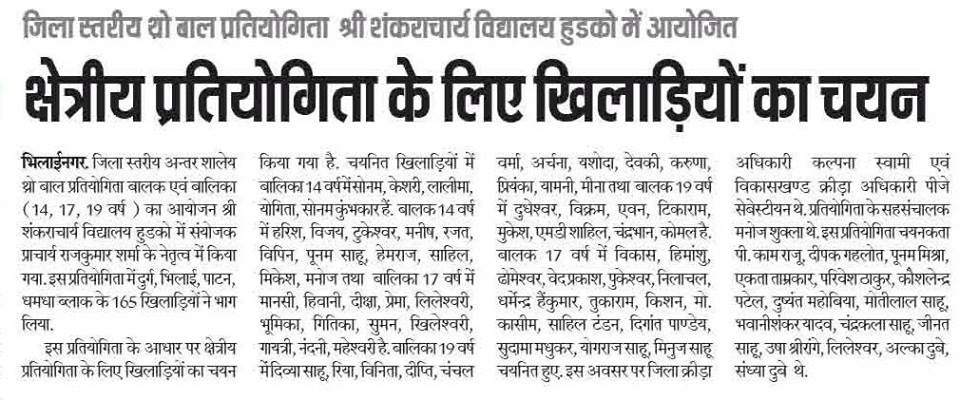 CRICKET 13-08-2017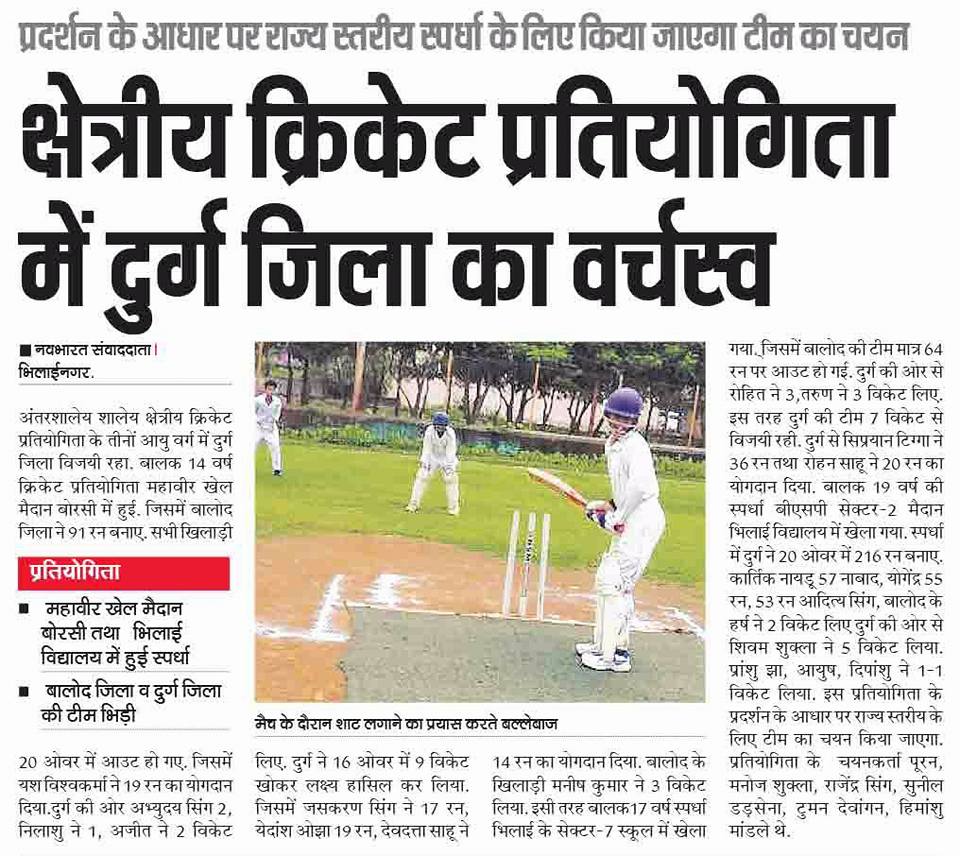 VOLLEYBALL 13-08-2017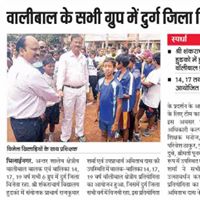 NATIONAL YOUTH DAY 13 JANUARY 2017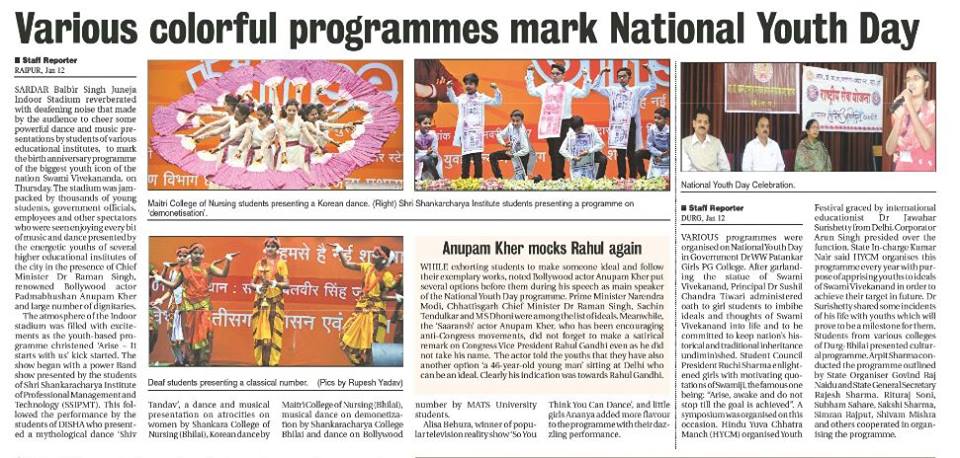 ANNUAL FUNCTION-21.12.2016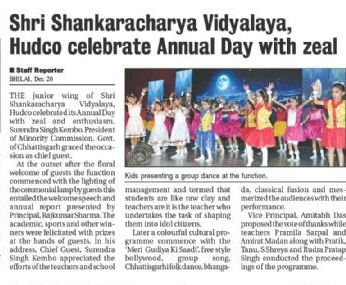 ANNUAL FUNCTION-CLASSICAL DANCE 20-12-2016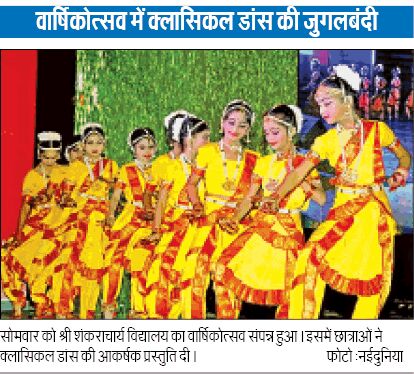 INTER SCHOOL HINDI DEBATE COMPETITION : [Dainik Bhaskar 05.12.2016]